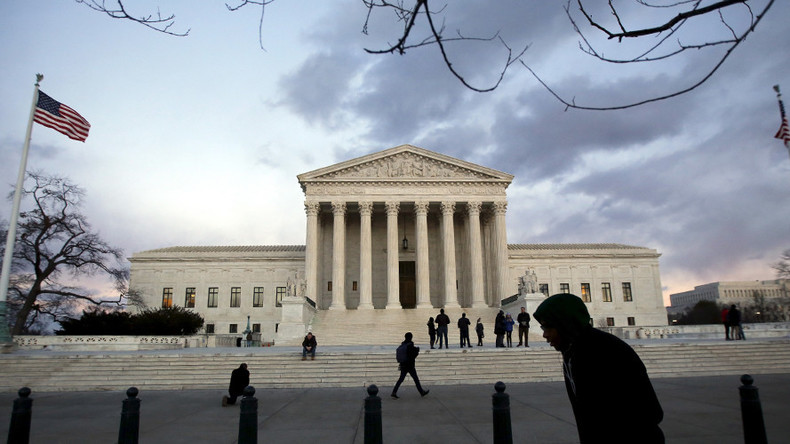 The US Supreme Court has canceled the scheduled October oral arguments in a case that was expected to decide the fate of President Donald Trump's travel ban. The court ordered a new briefing on whether the administration's recently revised travel policy means the case should be dismissed.
Oral arguments in the case against Trump's initial order on travel restrictions for the citizens of six predominantly-Muslim countries will no longer be heard on October 10, as previously scheduled, according to the Supreme Court's updated calendar.
Additionally, the nation's highest court has ordered parties to address whether the fact that Trump's ban on refugees from all countries expires on October 24 renders that aspect of the case moot.
On Sunday, the Trump administration announced its new travel restrictions, as the president's old order barring visitors from six countries – Iran, Libya, Somalia, Sudan, Syria and Yemen – was due to expire that day. Trump dropped Sudan from the list, and added three new countries: Chad, North Korea and Venezuela. The restrictions on Venezuela, however, are designed to target only that country's leadership and their family members.