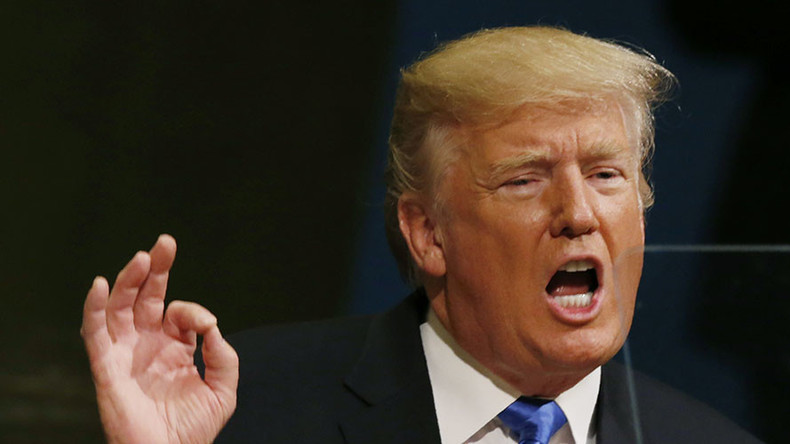 Twitter has said that Donald Trump's "newsworthiness" was the reason why it did not remove a tweet from the US President threatening to wipe out North Korea.
As North Korea's foreign minister Ri Yong Ho spoke at the United Nations Saturday, Trump posted a tweet which read, "Just heard Foreign Minister of North Korea speak at UN. If he echoes thoughts of Little Rocket Man, they won't be around much longer!"
Ri later said the message amounted to a "declaration of war" by the US.
The tweet also angered Twitter users who wondered why Trump's tweet was not deemed to have contravened the social media firm's rules governing violence or the promotion of violence "including threatening or promoting terrorism."
The social media company replied to questions about the tweet by posting messages on its public policy account, citing "newsworthiness" and the public interest as reasons why it wasn't removed.
"This has long been internal policy and we'll soon update our public-facing rules to reflect it," one message read. "We need to do better on this, and will."
Twitter added that it is "committed to transparency and keeping people informed about what's happening in the world."
North Korean leader Kim Jong-un responded to Trump's comments by calling the US president a "mentally deranged dotard" and threatened to explode a hydrogen bomb over the Pacific Ocean.
Trump's comments are the latest to generate increased focus on rules governing posts on social media sites in recent times.
READ MORE: 'Stand for anthem or get out of town': NASCAR stands firm against #TakeAKnee
Last year, Facebook was criticized after banning an iconic image from the Vietnam War captured by photographer Nick Ut because it violated the site's terms of service.
The image showed a naked nine-year-old girl running away from a napalm bombing alongside other children. The poster, Norwegian writer Tom Egeland had his account temporarily suspended.
The social media giant eventually reconsidered its stance, saying the image had "historic and global importance," and added that it would consider such circumstances in the future.