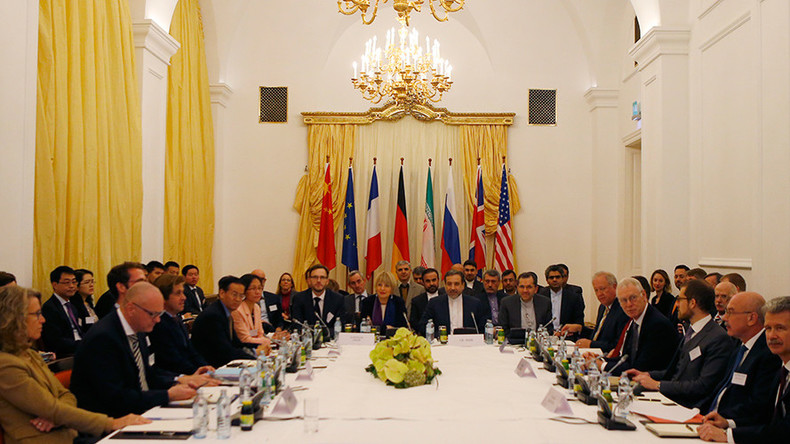 US Ambassador to the UN Nikki Haley says that Trump's harsh UN speech does not mean that Washington plans to exit the 2015 nuclear agreement.
Trump's words were "not a clear signal that he wants to withdraw, but it is a clear signal he is not happy with the deal, and that the United States is not safer because of it," Ambassador Nikki Haley told CBS on Wednesday.
In his maiden speech to the United Nations on Tuesday Donald Trump called the agreement "one of the worst and most one-sided transactions" in US history.
Trump called Iran a "depleted rogue state whose chief exports are violence, bloodshed, and chaos," saying that it funds "terrorists that kill innocent Muslims and attack their peaceful Arab and Israeli neighbors."
Iranian President Hassan Rouhani said that abandoning the nuclear treaty would come at a "high cost" to Washington.
"Instead of focusing on us leaving the agreement, Rouhani needs to start following the rules," she added. "He's got to stop smuggling arms, he's got to stop all of the meddling in the Middle East and their support of terrorism, and you've got to see them stop with the ballistic missile testing. So he is not keeping his end of the deal."
The American diplomat added that the White House has "grounds" not to re-certify Iran's compliance with the nuclear agreement, something it did in April and July and would next have to do by October
Officially known as the Joint Comprehensive Plan of Action (JCPOA) the July 2015 agreement between Tehran and six leading international powers stipulates only that the Islamic Republic limit its nuclear program for fifteen years, in exchange for a relaxation of pre-existing sanctions.
But earlier this year, the US moved the goalposts when Congress introduced legislation that would require Iran to limit other activities. These activities, such as missile testing, are not covered by the agreement, but the US has made this a condition of its continued involvement.
Tehran has repeatedly said that the existing terms of the JCPOA are non-negotiable.