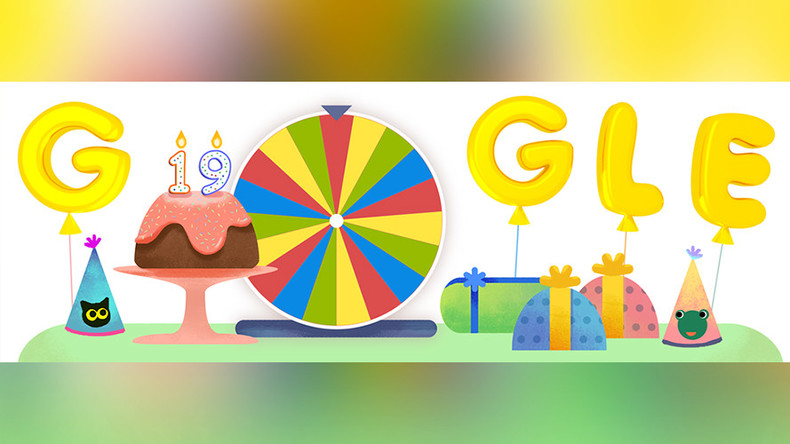 It's Google's birthday, again, and to celebrate they have released a fresh batch of doodles that are guaranteed to waste your, and your boss's time.
READ MORE: Too diverse? Google's Veterans Day doodle triggers debate
Google's birthday is somewhat of a mystery, given that September 27 marks the sixth time the company have technically celebrated their 19th birthday. Google itself admitted in 2013 that it really didn't know when its birthday is.
If going by the date the Google.com domain was first registered, they turned 20 on September 15. You could also consider the first time Google was given an investment, or when it filed for incorporation, when it established its first workspace, or hired its first employee as the day of its birth.
READ MORE: Google facing antitrust lawsuit for removal of Gab from app store
Either way, since 2002, the company has been sticking with September 27 as its official birthday, while also celebrating other milestones throughout the month of September.
"Google opened its doors in September 1998. The exact date when we celebrate our birthday has moved around over the years, depending on when people feel like having cake," the company said in 2006.
READ MORE: Google caves in to US government demands for overseas data
To mark the day, Google launched 19 "surprises" in the form of a spinner that will pick one of their doodles for you to waste your time on.
If you, like us, prefer to waste your time on games you actually like, then take our advice and head straight to Snake, PacMan or the Birthday pinata. Enjoy!