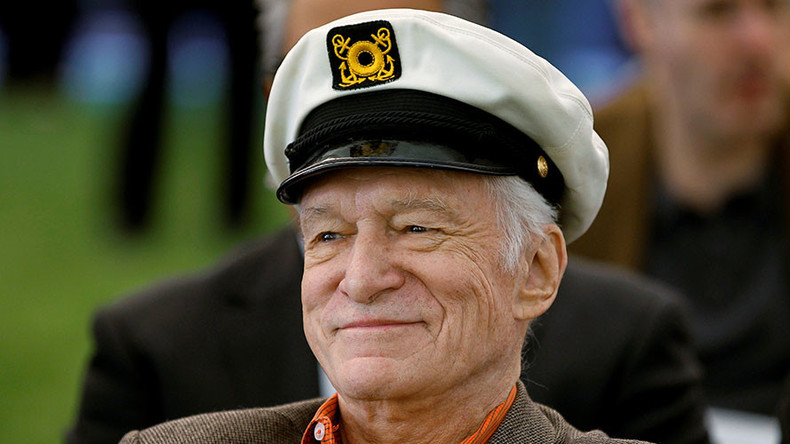 Hugh M. Hefner, founder of Playboy magazine, has died of natural causes at the age of 91, his family has announced.
Hefner was "a leading voice behind some of the most significant social and cultural movements of our time in advocating free speech, civil rights and sexual freedom," according to a statement released on Wednesday by his son Cooper Hefner, chief creative officer at Playboy Enterprises. "He defined a lifestyle and ethos that lie at the heart of the Playboy brand, one of the most recognizable and enduring in history."
Born in 1926 in Chicago, Illinois, Hefner worked for a US Army newspaper between 1944 and 1946. He graduated from the University of Illinois at Urbana Champaign in 1949, with a bachelor of arts in psychology and a double minor in creative writing and art.
He financed Playboy through a mortgage, a personal loan, and $8,000 from 45 investors, including his mother. The first issue, published in December 1953, featured the 1949 nude calendar shoot of the actress Marilyn Monroe.
Playboy became famous not just for the beautiful women featured on its covers and centerfolds, but for the insightful articles and interviews with notable public figures.