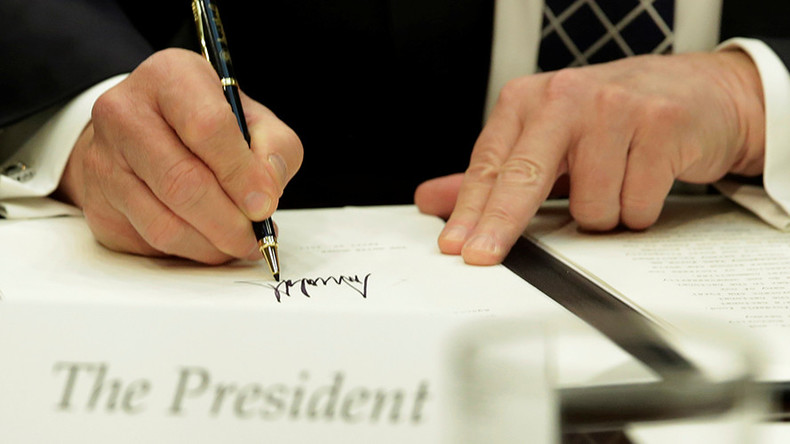 President Donald Trump has signed an executive order that gives the US broad new powers to sanction individuals, companies and financial institutions that facilitate trade with North Korea.
"I am announcing a new executive order to sign that significantly expands authorities to target individuals, companies, financial institutions that finance and facilitate trade with North Korea," Trump said.
"Our new executive order will cut off sources of revenue that fund North Korea's efforts to develop the deadliest weapons known to humankind," he told reporters.
The announcement by Trump was made ahead of a luncheon meeting with the leaders of Japan and South Korea on the UN sidelines.
Trump also said that China's Central Bank had ordered other Chinese banks to stop doing business with North Korea.
He said North Korea's textiles, fishing, information technology and manufacturing industries were among possible targets.
Trump said the measure would also disrupt other trade avenues for North Korea, the idea being to halt its nuclear weapons program. The president said "tolerance for this disgraceful practice must end now."
During the announcement on Thursday, Trump was asked by reporters if dialogue was still possible with Pyongyang, and he replied "Why not?"
The UN has already passed two resolutions imposing sanctions on North Korea that cut off oil, labor and exports to the nation. US Ambassador Nikki Haley said those measures have "strangled their economic situation" but that it would "take a little bit of time" for the impact to be felt.