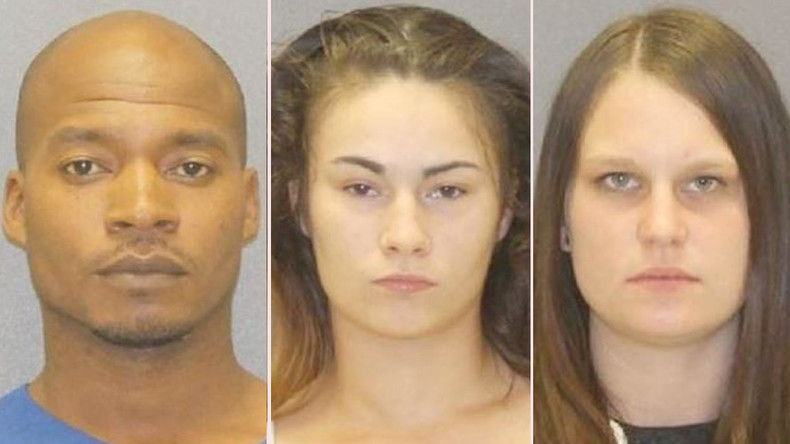 Two women and a man have been arrested on suspicion of using obituaries to carry out a series of vehicle break-ins and robberies at western New York funeral homes.
Police said the gang of three would allegedly find out when and where funerals were being held from obituaries, then go to the funeral home's parking lot and commit 'smash-and-grab thefts.'
Thieves made off with credit cards over a period of three months.
"All crime is significant, however some crime in particular is despicable," said Monroe County Sheriff Patrick O'Flynn told WROC TV. "To target individuals at a vulnerable time in their life while attending a funeral is just plain reprehensible."
Thefts were reported over the past three months, and also involved break-ins in parking lots at local parks.
The robberies took place at funeral homes in Ontario, Monroe and Livingston Counties before police arrested the three Rochester residents.
The gang's ringleader, Bruce Newton, 39 was accused of going to public places, like shopping malls, and watching for women who would leave personal items, like a purse, in their vehicles, according to investigators.
Police said the thieves used stolen credit cards to make purchases at local stores.
The suspects were caught after surveillance cameras at funeral homes identified them, and they were arrested when trying to purchase stereo equipment for $750, using a stolen credit card.
The other two arrested are Chelsea O'Hare, 23 and Cearra Campbell, 20.
All three are charged with eight counts of grand larceny and three counts of criminal mischief.
The investigation is ongoing and additional charges are pending, said police.