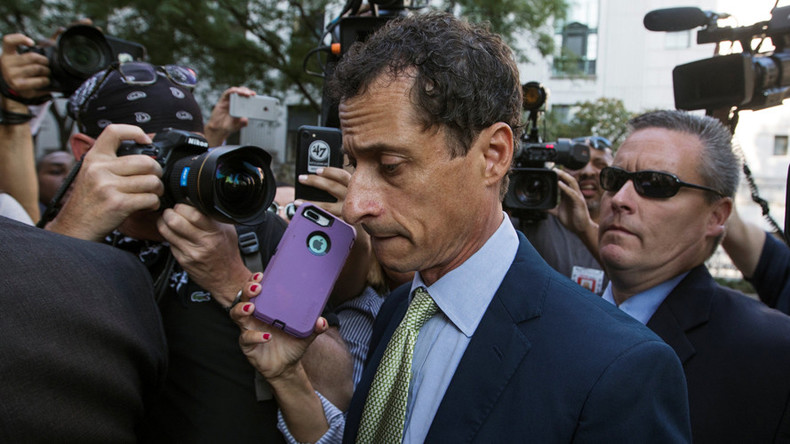 Former New York Democratic Congressman Anthony Weiner was sentenced to 21 months in prison after he pleaded guilty in May to sending obscene material to a minor. At the time he was married to Hillary Clinton's top aide, Huma Abedin.
Weiner, 53, will be required to register as a sex offender, and must report to prison by November 6.
The judge said that after his 21-month sentence is served, Weiner must undergo internet monitoring and have no contact with his victim. He must also enroll in a sex-offender treatment program.
Speaking before the judge on Monday, Weiner called his crime "rock bottom," saying he was "a very sick man for a very long time."
Weiner faced up to a decade in prison after a 15-year-old girl in North Carolina revealed last year that she and Weiner exchanged explicit messages for months, and that at one point he asked her to film herself undressing.
Weiner's lawyers argued that the former congressman acted out of the "depths of an uncontrolled sickness" and was now being treated, and asked that he be sentenced to a probation rather than jail.
On Monday, Weiner cried as his sentence was announced by US District Judge Denise Cote in Manhattan, New York.