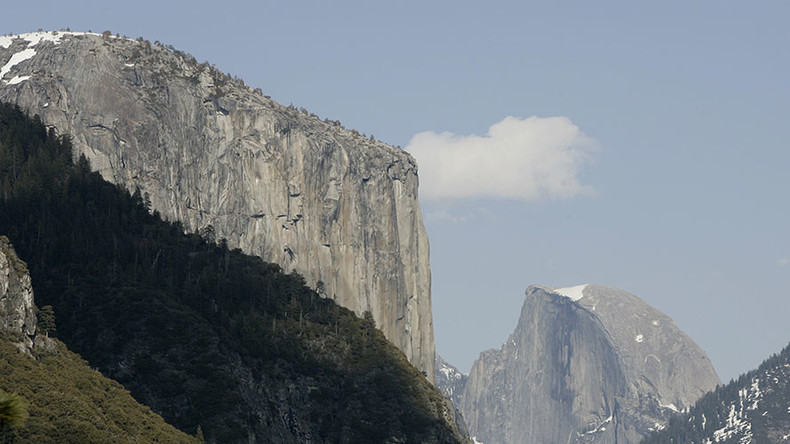 Several climbers were ascending El Capitan, one of the world's most famous destinations for climbers, when a large chunk of the granite monolith broke off and plummeted to the ground, killing one person and injuring another.
A rockfall of "undetermined size" occurred near the Waterfall Route, one of the most popular climbing routes just before 2 pm Pacific time on Wednesday, the National Park Service (NPS) said in a statement.
There were more than 30 climbers on the 4,000-foot-tall monolith when the rockfall occurred, park ranger Scott Gediman told the Guardian.
"It's the heart of climbing season," Gediman said, adding that there were a lot of visitors in the park when the rockfall occurred. "It was witnessed by a lot of people."
Officials did not confirm the size of the rockfall, but images from other climbers have posted images from hundreds of feet up the sheer face of El Capitan, showing billowing white smoke below.
Search and rescue teams transported the injured person to a hospital near the park. Officials have not provided any more details about the identities of the victims.
In 2016, there were 20 to 25 fatalities in the park from falls, drownings and other accidents, Gediman told the New York Times.
The park remains open to visitors and services have not been affected, the NPS said.
Yosemite is located in the Sierra Nevada mountains on California's eastern border, and spans almost 750,000 acres of land. It was established as a national park in 1890. Over five million people visited the park in 2016, setting the current visitation record.