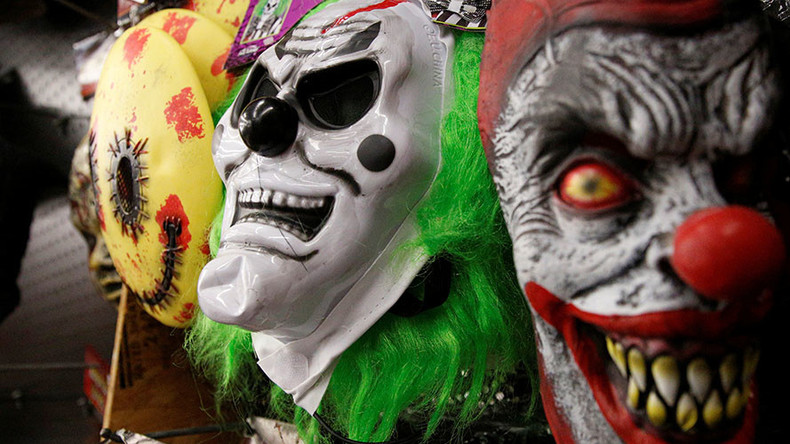 A father has been charged with child endangering and inducing panic after he chased his six-year-old daughter while wearing a clown mask in an attempt to discipline the child.
The incident took place in Boardman Township, Ohio, on Saturday night, the Akron Beacon Journal reports.
The child was reportedly so terrified she first jumped into a stranger's car and later went into another stranger's apartment to escape from her father.
Police told the newspaper that a man in the apartment building came outside during the commotion and fired a gunshot into the ground. That man has been charged with using weapons while intoxicated, the AP reports.
The father reportedly told police he donned the clown mask to scare his daughter in an effort to discipline her for apparent bad behavior, instead of spanking her.
RT.com has reached out to the police for comment.
Last year saw a bizarre 'killer clown' craze sweep across the US, and then around the world, as creepy clowns were photographed wandering the streets at night and were rumored to be attacking people.
False alarms prompted by the reports led to police warning against would-be jokers dressing as clowns.
The phenomenon has re-emerged in recent weeks with several reports of people dressed as clowns acting in a menacing manner.
READ MORE: Clowns condemn 'creepy' fad at 21st annual Clown Convention in Mexico
Media commentators in Australia, which has seen several clown-related incidents recently, have speculated that the resurfacing of the trend has been caused by the release of the horror movie 'It'. The film features a clown named Pennywise who kidnaps children and is based on a Stephen King novel of the same name.