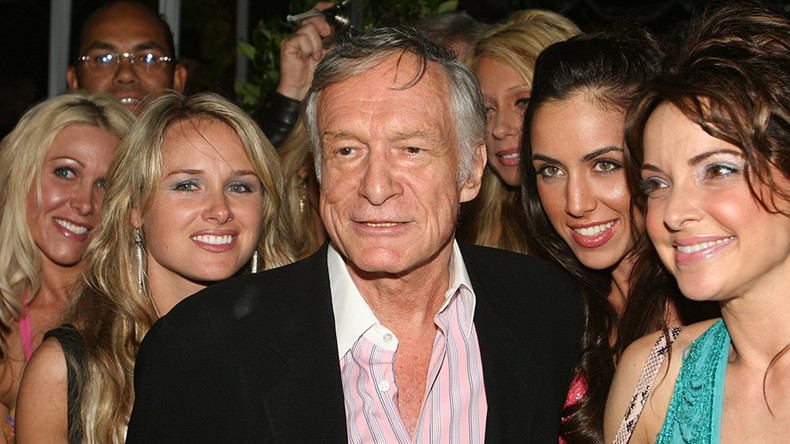 Salacious tributes are pouring in for the legendary Hugh Hefner as people remember the original Playboy with hashtags including #breastinpeace and #Heff.
Images of the man who built the Playboy empire wearing his iconic smoking jacket, surrounded by a bevy of beauties are being posted online in his memory.
READ MORE: Playboy founder Hugh Hefner dies at 91
Celebrities including Kim Kardashian and Mark Hamill were among those to honor the magazine owner and philanthropist, who died at his home Wednesday at the age of 91.
While many are marking Heff's death with tongue-in-cheek comments, others are recalling his philanthropy and remembering him as an advocate of free speech, civil rights and sexual freedom.
Earlier this month, Hefner took to Twitter to express his solidarity with the victims of Hurricane Harvey and Irma.
'The Heff', as he was known, will be buried in an LA cemetery plot next to Marilyn Monroe – the first cover girl to grace Playboy magazine, in 1953.
Meanwhile, actress Betty White is also trending on Twitter – in what has become a common response to news of any major celebrity death.
The 95 year-old trended last year as Twitter users expressed concerns for her following a string of celebrity deaths including Prince, George Michael and David Bowie.

READ MORE: Golden girl: GoFundMe page set up to 'protect' actress Betty White from 2016 celebrity death curse