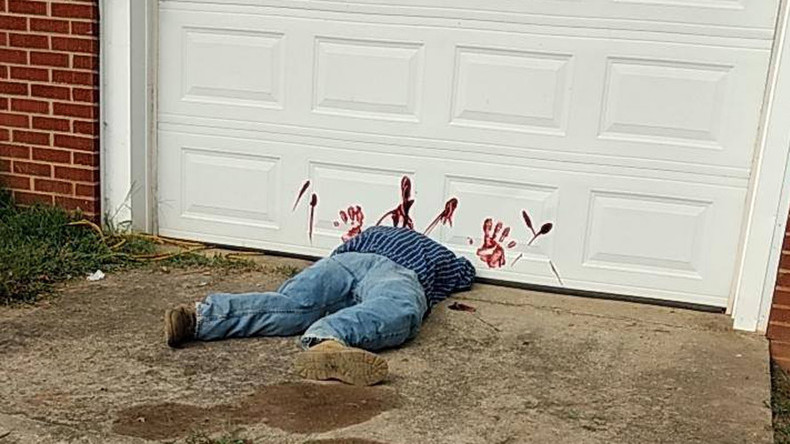 It may seem a little early for Halloween decorations, but that's not the major problem with this spooky scene at a Tennessee house. The real issue is that the super-realistic props sparked utter panic amongst neighbors.
Instead of a run-of-the-mill pumpkin or ghost hanging in the window, the homeowner has gone with a spine-chilling decoration more appropriate for a horror movie. It shows a man lying face down in the driveway of a house in Greene County, Tennessee.
The head of the 'victim' has seemingly been crushed by the garage door as he tried in vain to set himself free, leaving bloody handprints behind.
This was seemingly a little too much for neighbors though. It led to a slew of 911 calls, with local police taking to Facebook to warn residents not to call the emergency hotline.
"THIS IS A HALLOWEEN DECORATION! Do NOT call 911 reporting a dead body," police wrote on Facebook. "Instead, congratulate the homeowner on a great display."